Wellington Gardens House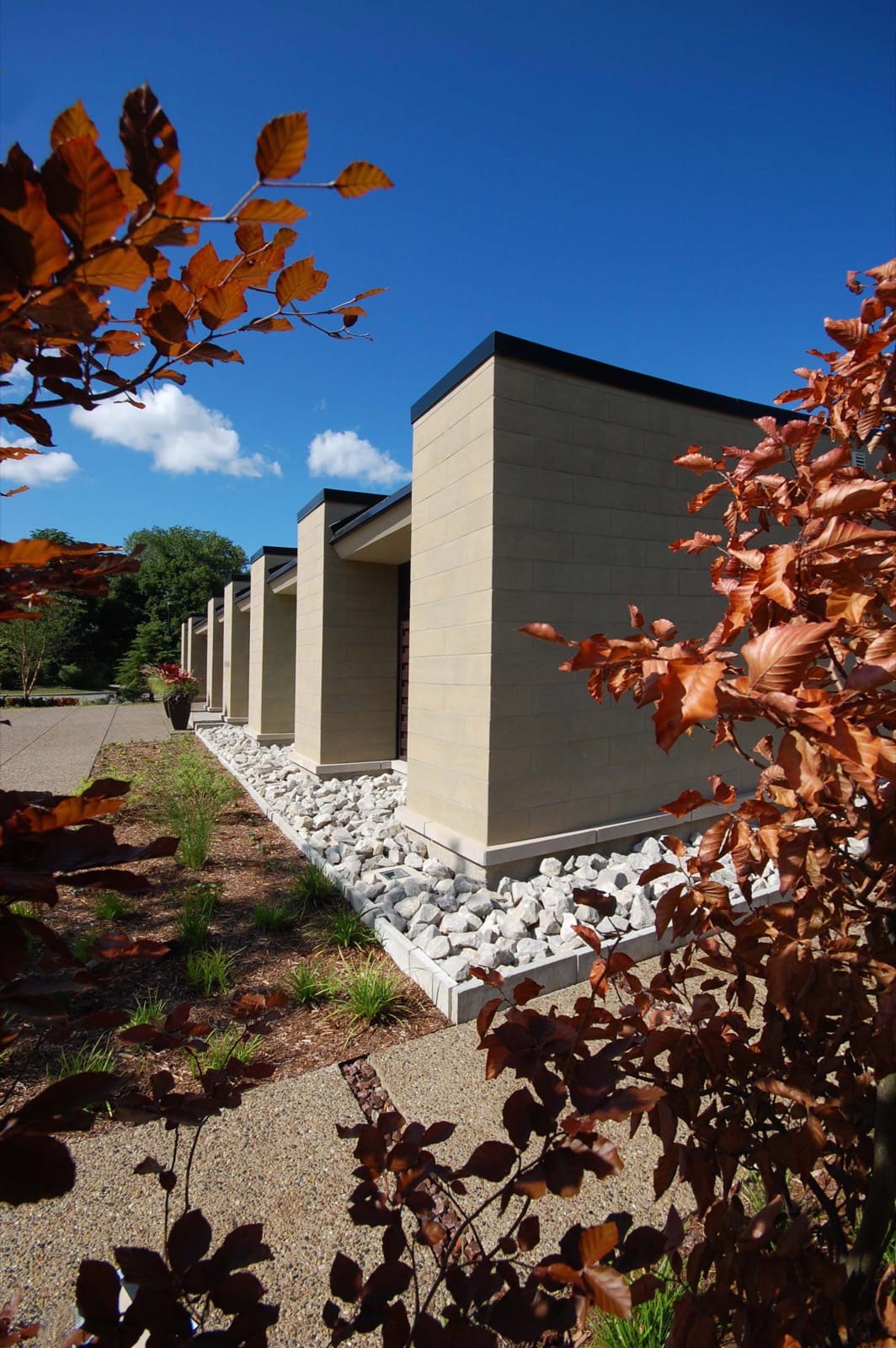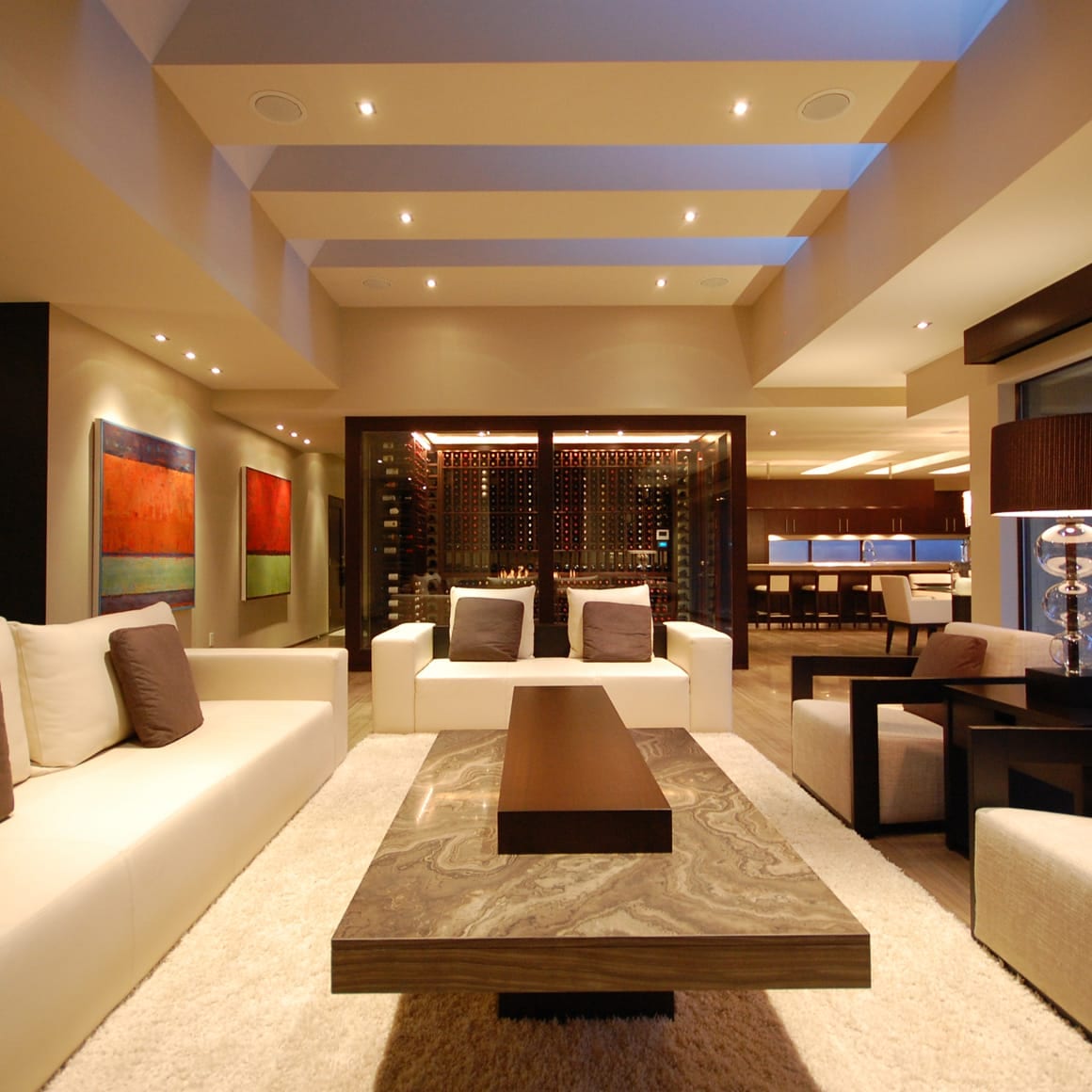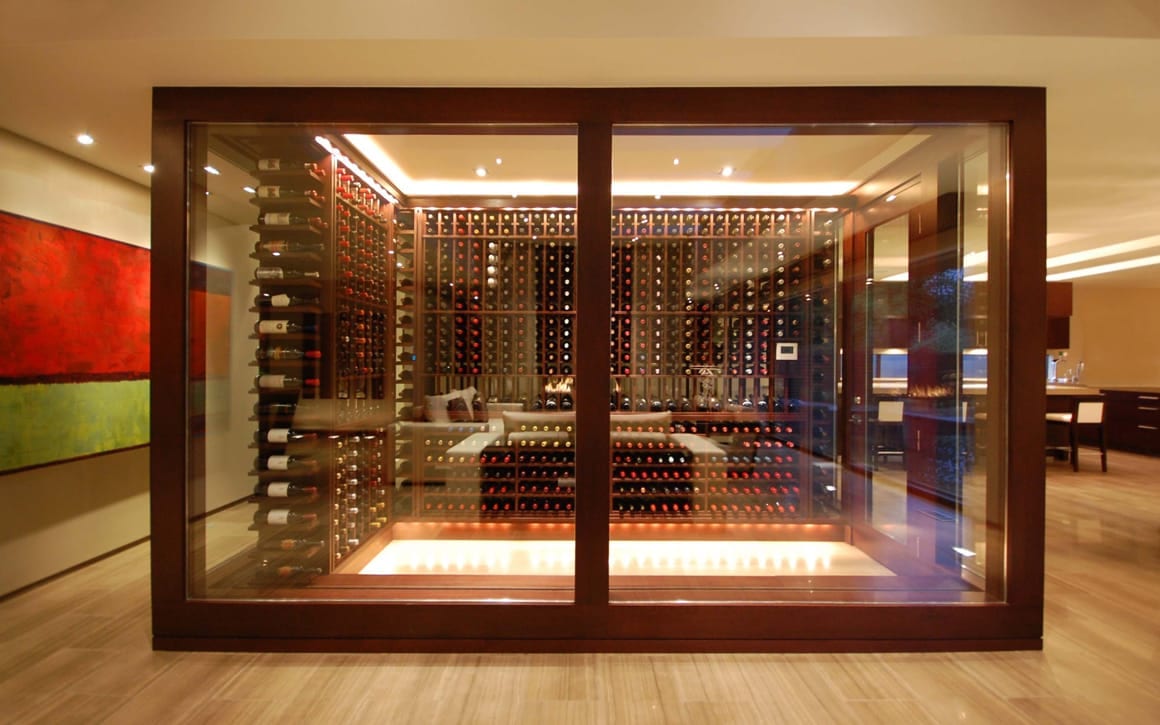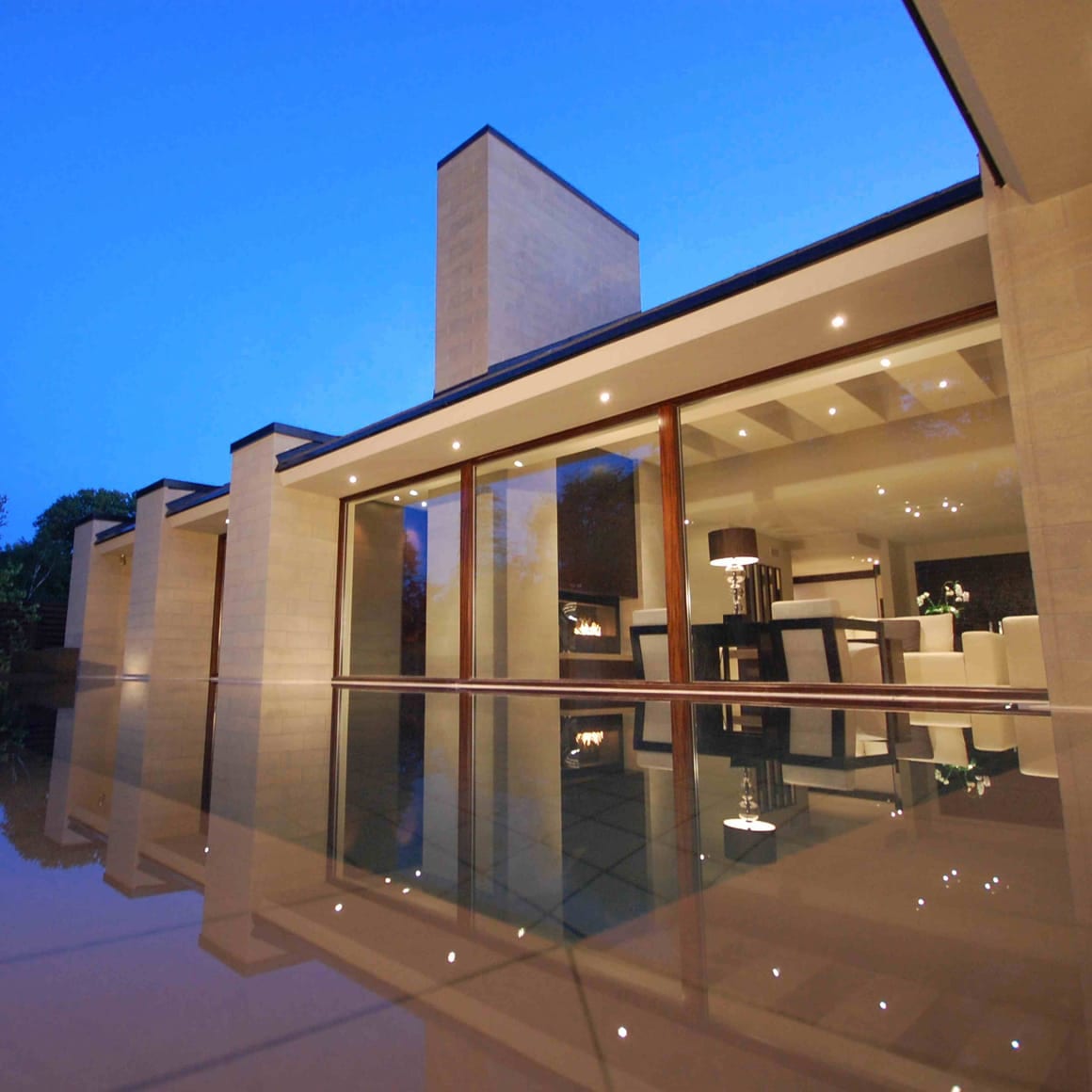 This transitional-modern house is the final of six in an infill development severed from an estate whose owners prescribed design conditions for the houses to be built in a neo-classical style. The program entails accommodating daily functions for two with frequent visitors and large family gatherings. Transparency between indoor and outdoor space and a palette of natural materials brings a calm aesthetic to the home. Principles of classical architecture are infused with a modern sensibility in order to sculpt spaces tied together by rhythm, light and materiality. Neither entirely traditional nor modern, the house weds streamlined details to classical proportions.
A simple rhythm is created at the street with limestone piers punctuated by a variety of openings. Horizontal wooden louvers screen the outdoor plunge pool. Wood framed acid-etched windows maintain privacy for the ensuite while the solid entrance doors and garage are detailed seamlessly between the structural bays. The ordered rhythm of the street side is maintained yet relaxed as the floor plan wraps around the back garden. Here the reflecting pool marks the intersection of the L-shaped floor plan, solidifying the position of the great room, dining room and master bedroom. Each space is transformed from day to night by the varying qualities of reflecting light from the water.
The structure gives expression to passive design principles. Large overhangs provide shelter from intense direct sunlight while enabling passive heat gain in winter. Venting windows and skylights flush out warm air through a stack effect. Each material is chosen for its inherent natural qualities. The simplicity of the palette, of durable, regional materials, as well as the landscaping, compliments the architecture and helps to unify the overall design. In an effort to satisfy the design conditions the clients and architect have reinterpreted classical ideas within a contemporary context to create a building that will sustain many future generations.