Mosaic House, SoHo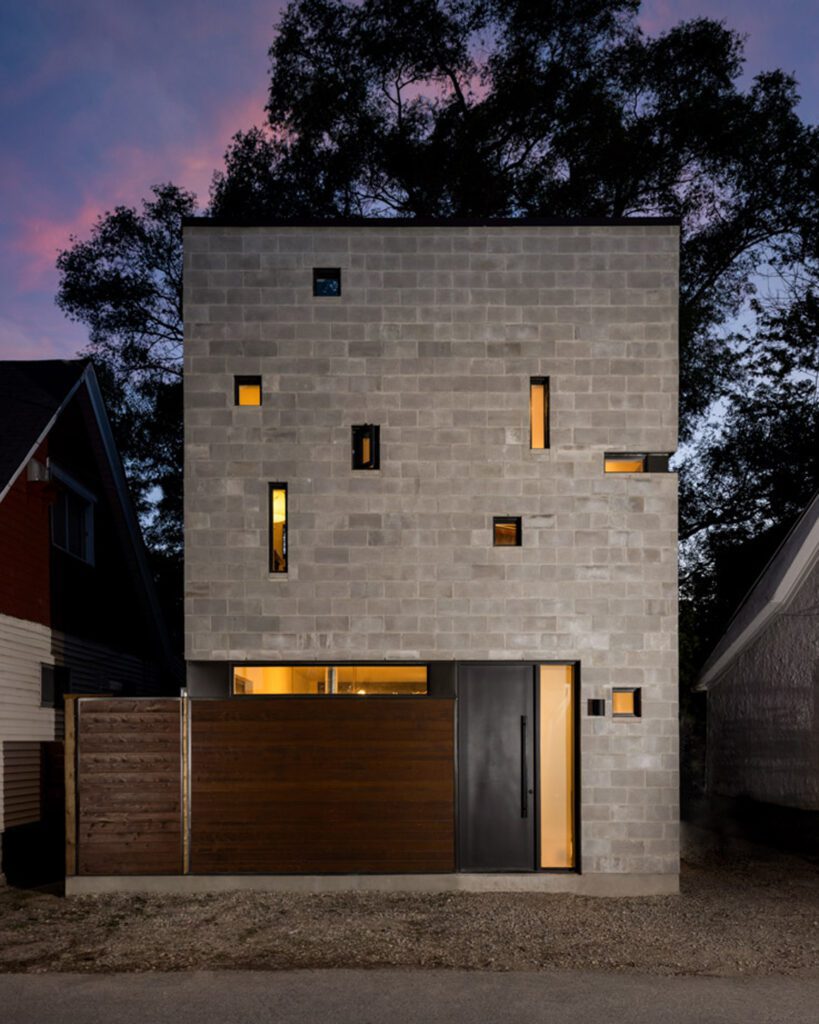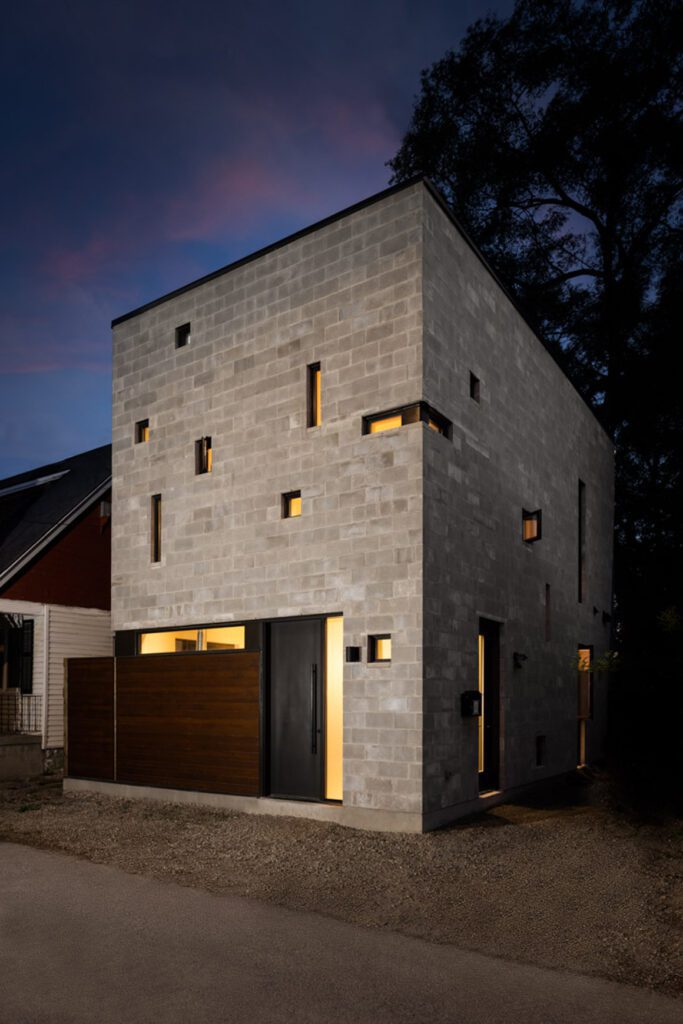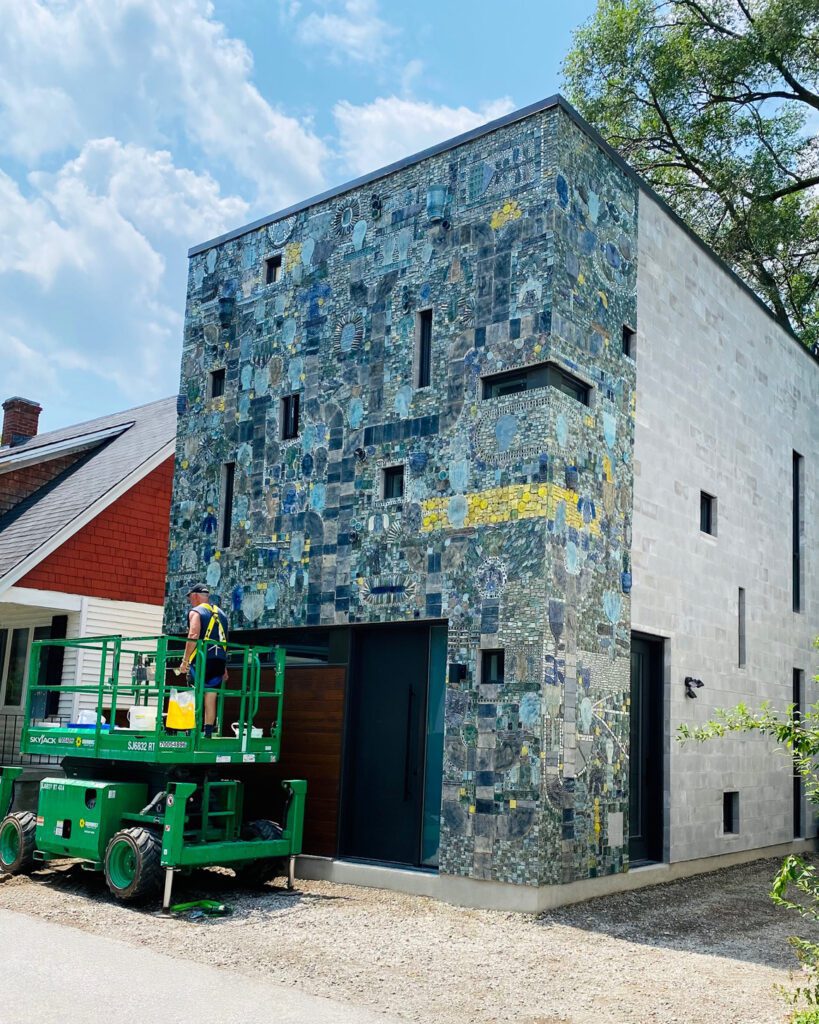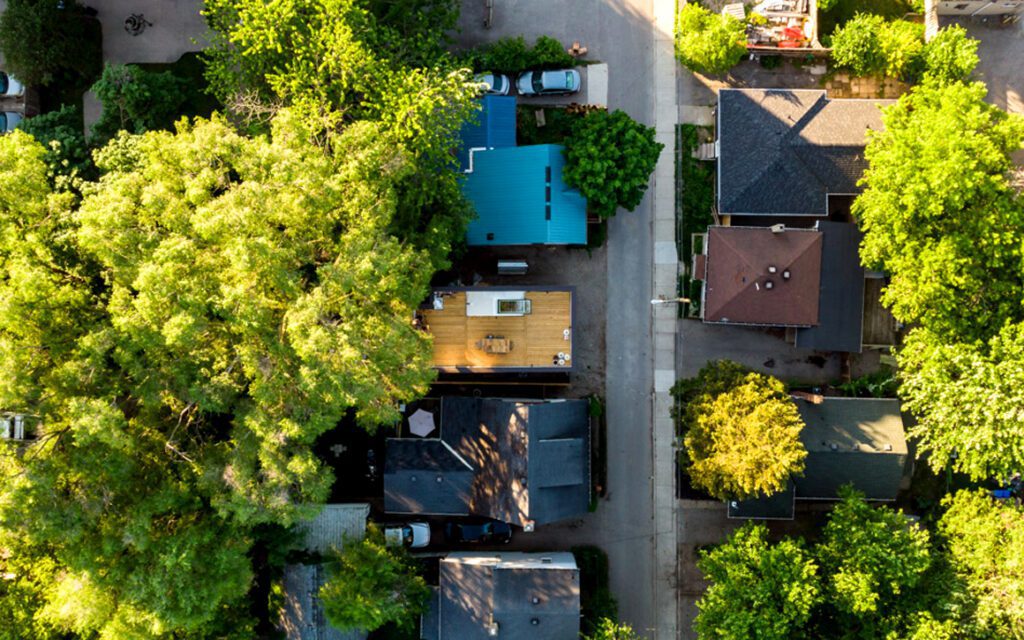 Mosaic House SoHo
Mosaic House, SoHo
The infill home at 8 Henry Street, South of Horton (SoHo), London, Ontario, celebrates urban renewal with a contemporary design in a distinctive, downtown neighbourhood. The house marks a collaboration between architect, Bradley Skinner and ceramic artist, Susan Day, whose mosaic installations are represented on murals throughout the city @susandayceramics. The impulse to live closer to her downtown studio prompted the move.
The owners saw potential on a small lot with a condemned house. A well-articulated, two-story, 700 sq ft footprint would replace a larger suburban home and commute. Day's desire to create a mosaic tile installation on the home's façade was fundamental to the building's architecture. The simple form, 18 ft wide by 36 ft deep, allows for economical construction. The building is a palette for art; a simple base to allow the artist's ceramic work to flow along the east and north facing walls. Architecture and art form a symbiosis in their dual roles, creating a plasticity in the interplay between one and the other. Concrete block serves as an ideal subsurface for the application of mosaic tiles. The ceramic colours and design transforms the overall structure making it light and lyrical.
The language of the architecture is meant to work with the scale of the mosaic tiles. Windows at the front and sides are modest to provide discreet openings, given the proximity to the street, but also to mimic the scale and random placement of the artwork. The architectural program consists of a ground floor open kitchen, dining and family area; second level master bedroom, bathroom and sitting area; rooftop garden terrace; and lower-level living area. Entrances, fenestration and views are key design elements that allow for privacy from the public streetscape and a connection to nature through relating interior and exterior spaces. Large windows on the main level open west to the garden. The many smaller punched openings interact with the outdoors, providing wonderful glimpses of street activity, while bringing in ambient light and ventilation. Exterior walls extend above the roof to encompass a roof garden with incredible city vistas.
The small footprint, low window-to-wall ratio, energy-efficient glazing and high-performance heating and cooling systems together create an energy-efficient building. Passive technologies employed additionally include west facing windows to capture solar heat gain in fall and winter, and use of existing, mature trees for cooling in spring and summer. The design, as an expression of architecture and art, looks to contribute to a diverse and revitalized SoHo area.